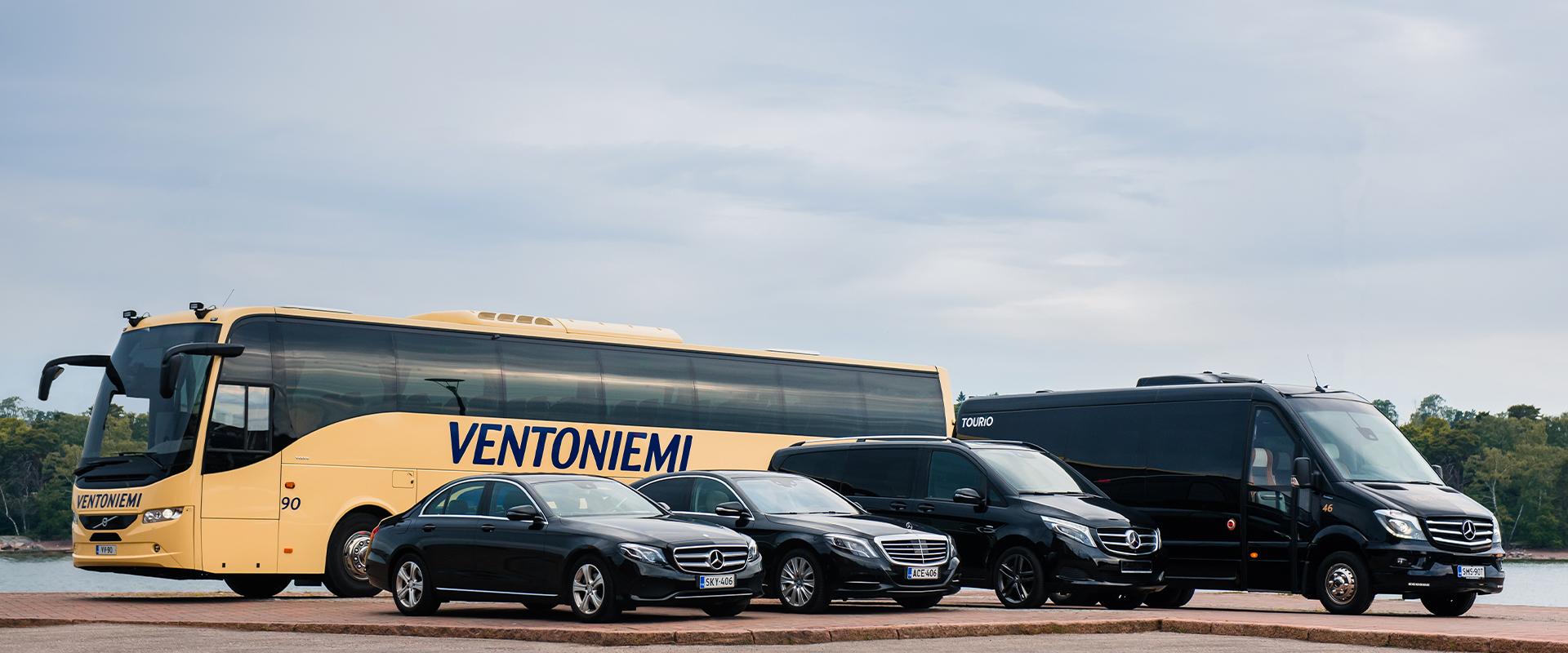 We ensure the success of your journey
We carry out transports from a few people to thousands of people.
Read more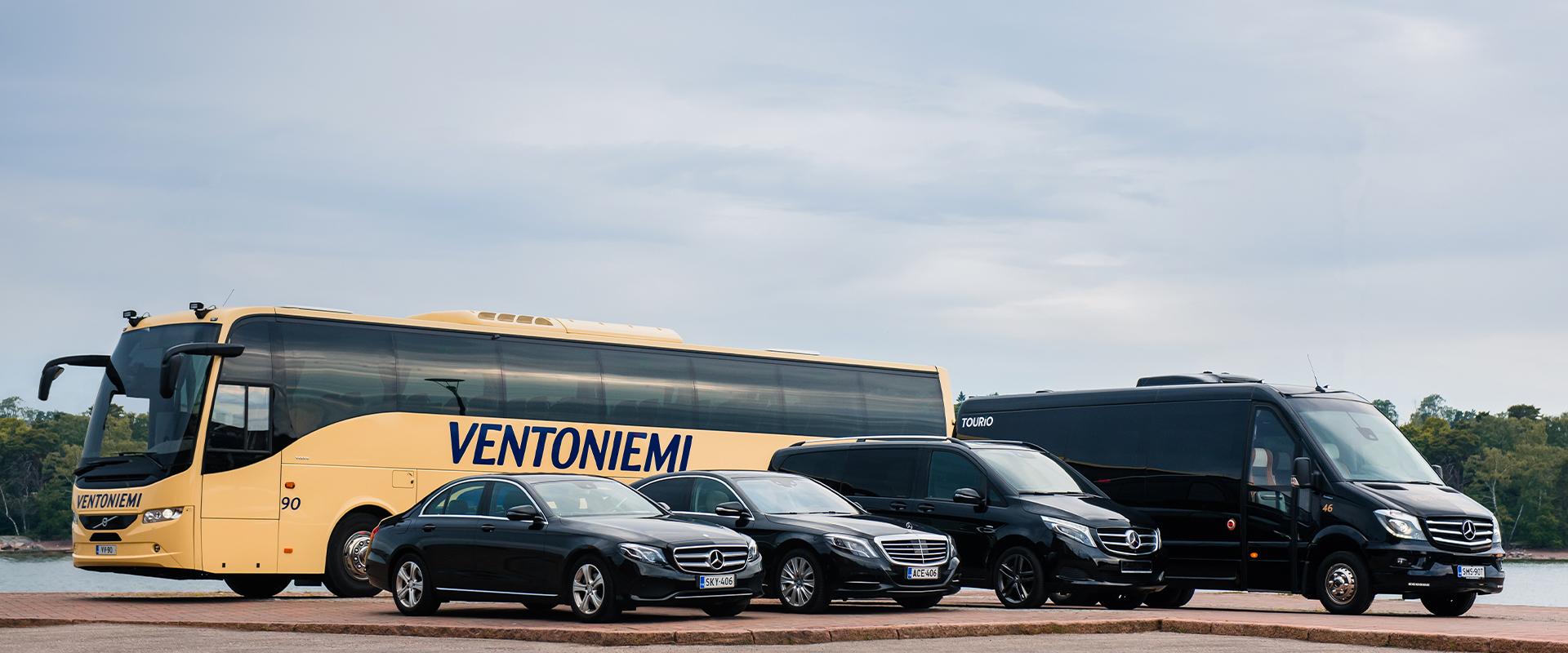 Our coach range
Our coaches range from minibuses that are suited for easy travel to 66-seater maxi coaches that are excellent for longer journeys.
See our coaches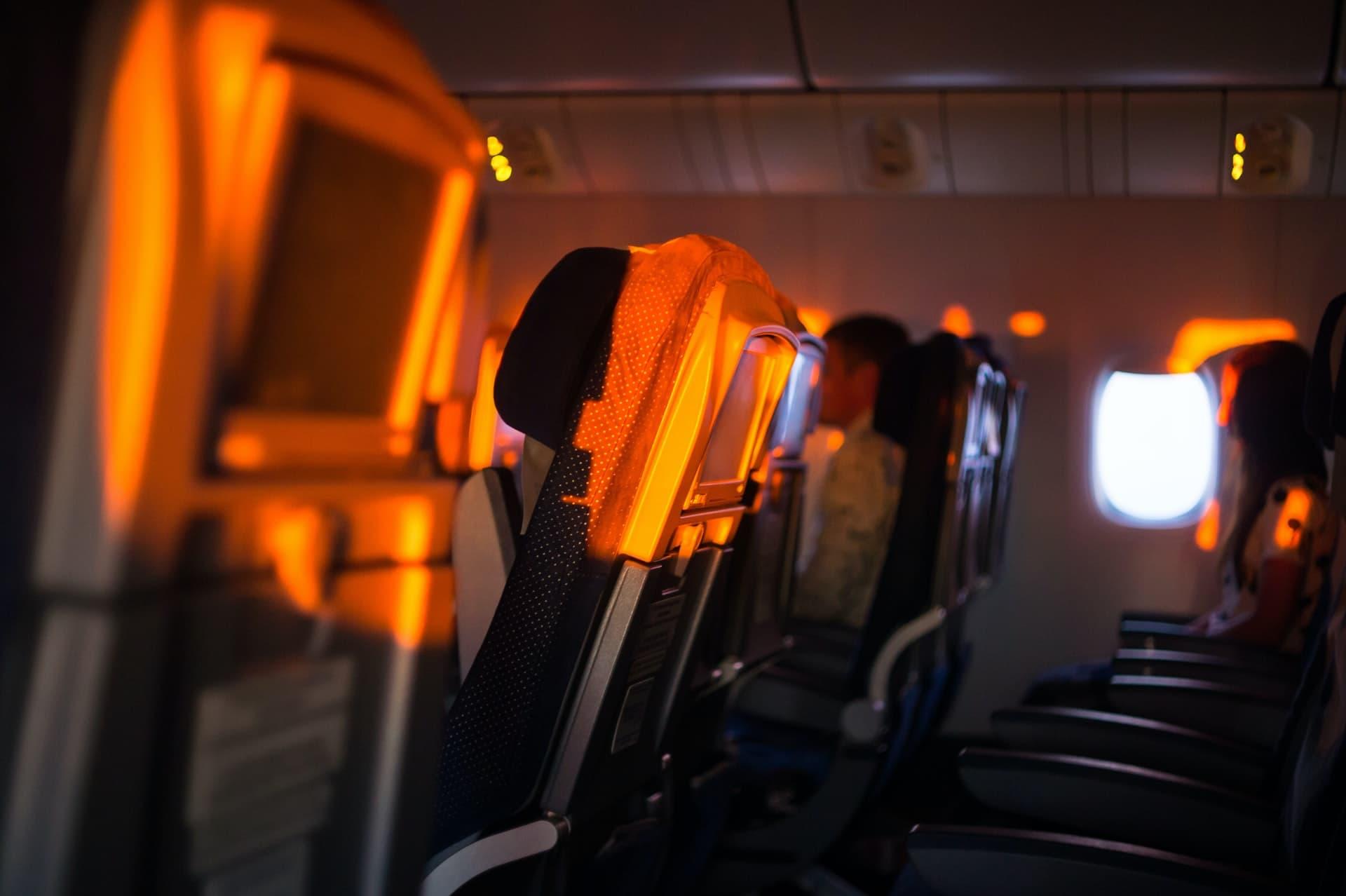 Ventoniemi – decades of experience in travelling
Ventoniemi Oy has been in operation since 1928. Today, the company provides passenger transport services for scheduled and charter transport, as well as cargo transport related to scheduled transport.
Our company
Good to know
about charter coaches
Considerations when planning a journey
Contact the charter coach service well in advance before the planned travel date.
Identify the purpose of the journey, what type of group will be travelling, and which services will be needed before and during the journey.
You should go over the route, rest stops, places to eat and accommodation in the planning phase – our capable personnel will be happy to assist you in these matters.
» Start planning your journey easily by filling in our online form
Considerations regarding the place of departure
Remember to provide the exact address of the place of departure so that we can ensure that it is accessible by bus.
The bus should be marked and numbered clearly and logically to make it easy for the passengers to find the right bus at large rest stops and parking areas.
Before departure, make sure that all passengers are on board.
Considerations during the journey
Find out and notify us who will act as the tour leader during the journey.
The passengers should be notified well in advance about breaks and stops.
Please note that not all locations are necessarily accessible by bus.
Restrictions on travelling by coach
Travelling by coach differs from a car in terms of size:

A coach measures 2.5 m x 12–15 m
Average speed 70–80 km/h
Maximum speed 100 km/h

Travelling by coach differs from a car in terms of the regulations pertaining to driving:

A driver must not spend more than 9 (10) hours driving per day
A driver must not spend more than 13 (15) hours working per day
The driver must take a break of 45 minutes after each 4.5 hours driven
A driver's weekly rest must be no less than 45 hours
Book a meeting
Get in touch today
Request an offer