Impress with Ventoniemi's museum coach "Siipi-Wiima", from 1961. Our fully restored museum coach is well-suited for many types of charter travel, offering a journey to the past for those longing for nostalgia.
The vehicle was originally completed at the factory of Oy Uusi Autokoriteollisuus Ab in Helsinki in 1961. The vehicle was in operation until 1978, when it was retired from use. Ventoniemi Oy had the vehicle restored in 2007–2008. The restoration process included replacing the bottom part of the frame, the floors and side plating, and polishing up the interior. Furthermore, the bus was painted according to Väinö Ventoniemi's colour scheme from the 1960s.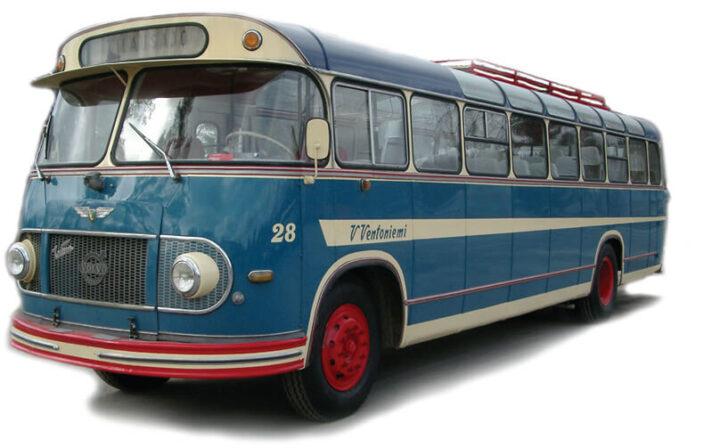 Chassis: Volvo B615-06 Viking, manufacturer Ab Volvo, Gothenburg
Body: Wiima M359, steel frame, surfaced with steel plating
Number of seats: 37
First registered: 1 June 1961"Siipi-Wiima's" equipment:
Seats from the 1960s
An abundance of nostalgia
Curved skylight windows (scenic windows)
Take contact
Did you have any questions about the vehicle, or is there something else on your mind? Contact us, we'll be happy to tell you more!