Our intimate mid-sized midi coaches are suitable for groups of 32 to 34 people, or slightly smaller groups, for use as a conference space by workplace teams or for any type of travel. They are also a comfortable and spacious mode of travel for smaller groups.
The practical groups of tables in our midi coaches allow you to easily hold meetings with up to 10 people while travelling. In addition to conference needs, a midi coach is well-suited for charter journeys with 20 to 30 people, for example. If you are looking for a comfortable and intimate travel setting for a smaller group, a midi coach is an excellent choice. In addition to a comfortable passenger area, the coach has a large luggage hold.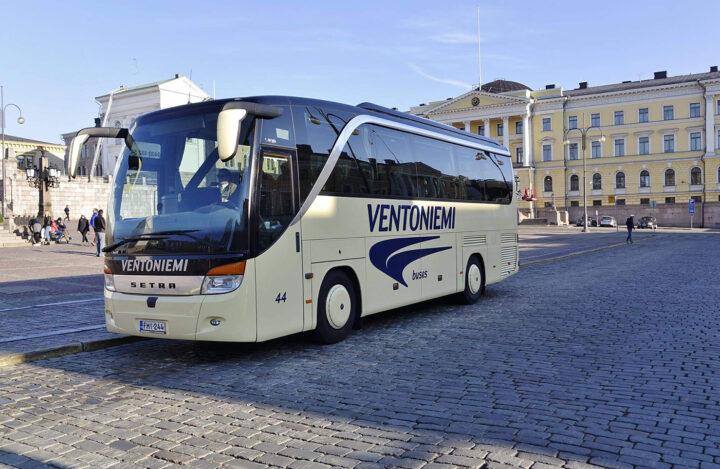 Midi coach equipment:
Toilet
Air conditioning
WiFi
DVD player
mains electricity
USB charging ports
Video input for a computer or karaoke player, for example (in some of the vehicles)
Hot drinks machine
Fridge
Group of tables
Folding tables on backrests
Separate luggage hold
Take contact
Did you have any questions about the vehicle, or is there something else on your mind? Contact us, we'll be happy to tell you more!